Gradintel.com is owned and developed by Olivedon Limited. Olivedon is a technology focused business in the graduate recruitment and employability services sector.
We look to partner with organisations that can:
Improve our market understanding and influence
Add value to our Gradintelligence services
Help us to better engage with our customers
Benefit our talent pool
If you're interested in becoming an Olivedon partner, please contact us at partners@olivedon.com.
---
Business partners and memberships

Tribal has provided market-leading learning and development solutions for over 20 years. Tribal is an education support services company and market leader in the higher education sector.
Tribal's SITS:Vision technology is used by over 60% of UK universities and manages the student administrative processes from enquiries through to graduation and alumni and acts as the central point of information on students and their qualifications.
The system integrates with supporting applications such as campus access and attendance, library systems, estates management, human resource systems and virtual learning access.
The new Gradintelligence service delivered in partnership with Olivedon integrates with any student management systems to help all UK universities deliver on the HEAR and employability support projects.
Tribal can help universities to:
Deliver secure electronic documents, including the HEAR
Transform the efficiency of the graduate recruitment process
Deliver innovative matching services to support employer engagement with the talent pool
Deliver real-time market intelligence to help drive improvements in graduate employability
Improve university-business relationships
Develop new postgraduate recruitment pipelines
For further information, please visit their website.

Olivedon is a technology focused business in the graduate recruitment and employability services sector. Our mission is to transform the efficiency of the transition from higher education to work or further study, serving three main customer groups.
Students, graduates and alumni
Olivedon provides students, graduates and alumni of partner universities with HEAR and document services. We also provide personal employability profiles, online assessments and opportunity matching services to help our users to get connected to well qualified and interesting opportunities.
Universities and colleges
On behalf of universities and colleges, we produce and manage official documents, e-transcripts, degree certificates and the HEAR and provide associated online document services to their students, graduates and alumni. We also provide an integrated software system to support improved graduate employability - including support for university careers services and academic departments in delivering opportunity matching services and agency services on behalf of recruiters. Our technology delivers improved business relationship management and enables new online services to support improved employability and alumni engagement. Olivedon has licenced Tribal to be its exclusive distributor of the gradintel.com software to universities and colleges.
Employers
We make it easier for employers and other opportunity providers to recruit well qualified candidates for their graduate-level opportunities.
For further information about the work of Olivedon, please contact enquire@olivedon.com.

SOVA is an innovative creator of customised online psychometric assessments to support students and recent graduates in their journey from higher education to employment or further study.
The online suite of assessments have been designed specifically for mobile access to meet the evolving needs and expectations of our Gradintelligence users.
Every Gradintelligence user has the opportunity to complete a range of assessments FREE of charge and are encouraged to do so to improve self-awareness and employability.
Full information on the products and services offered by SOVA can be found on their website.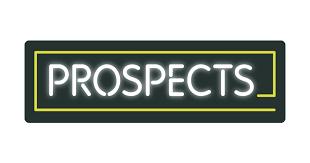 Working at the heart of the higher education (HE) sector for more than 40 years, Prospects provide a market-leading portfolio of graduate career and postgraduate study recruitment options and work in close partnership with HE and further education (FE) professional bodies and government to deliver unique services that benefit the sector as a whole.
Prospects use unique insight into what graduates do, where they go and what their motivations are to guide and inspire career choices throughout the student journey.
For further information about Prospects, please visit their website.

Adgen is a strategic media planning and buying agency who specialise in results-driven marketing with a focus on analysis and reporting to deliver fully integrated campaigns. Their bespoke customer-journey monitoring software allows them to measure the real return on investment and benefit from real-time reporting and integrated data platforms.
For further information about Adgen, please visit their website.

ELocker brings together the various constituents of the education and training market in Oklahoma.
To jointly create a resource that will position Oklahoma as a national leader in service to students. By empowering the matching of student talents with available educational and professional opportunities.
For further information about ELocker, please visit their website.